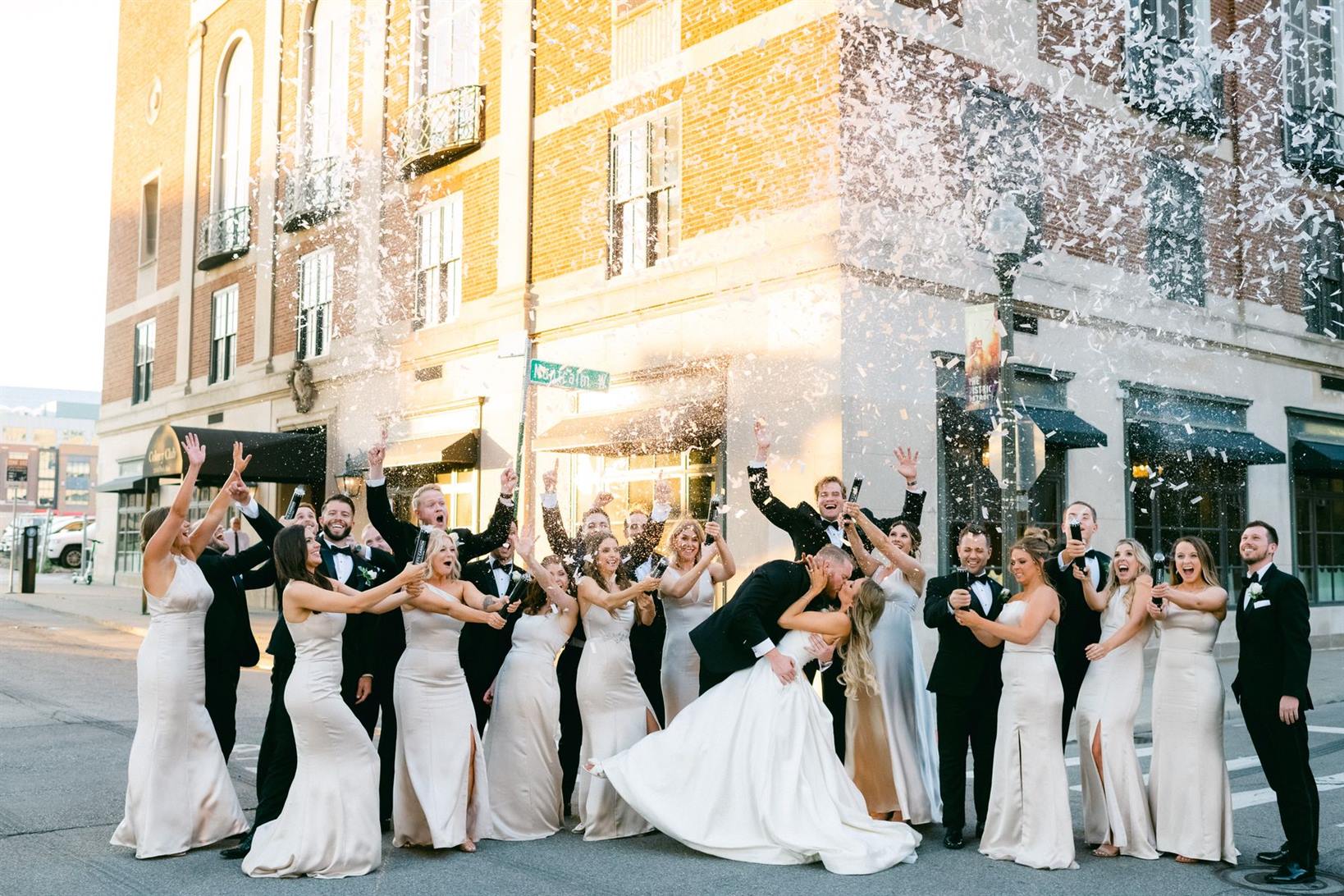 Photo Credit: Inlyco
Just got engaged?  Congratulations!
Starting from Thanksgiving to Valentine's Day it is the most popular time for couples to become engaged.  Couples become quickly become overwhelmed after the initial excitement with the first steps in wedding planning and what are the first steps to take to create their perfect wedding day. 
When you become faced with decisions on a venue, music, food, guest count, and budget; where do you start? 
Before you dig deep into the wedding planning world, enjoy your engagement! Tell your family and friends! You, and those closest to you, should be there to celebrate you and your future husband!! 
Remember, to enjoy the moment!
The hardest part of wedding planning is the budget. Whether you have a large or small amount to spend, it's hard to figure out what to do with it. The first step to planning is sitting down with your fiance and talking about each other's expectations for the wedding, this way both of you can communicate your feelings before others get involved. Having a detailed and realistic budget that you stick to will help make impactful decisions easier.  At Simply Brilliant Events we create a very detailed budget for our full-service couples utilizing our wedding planning portal, Aisle Planner.  Take a look at the different services we offer, I am sure you will find one that is the right fit for you and your budget.
Guests are expensive. Whether it's because of food, linens, or shuttle services; guest numbers always cause budgets to rise. A baseline number of guests is helpful when calculating venue costs. 
Before incorporating special details, there are necessities important to categorize when creating your budget. Common necessities found in wedding budgets include a photographer, wedding planner, florist, music or band, linens, and food/beverage. Once you've ranked each priority in order, allocate the most money to number one on your list. For many, the number one priority is the venue.
Venues may dramatically change your budget. A place like the Jam Handy in Detroit is considered an industrial venue. Similar to a tent wedding, they tend to be less expensive. But with food, beverage, and service, it can sometimes lead to a higher price point. If that sounds like an extra complication to you, many couples prefer hotels, like the Royal Park Hotel in Rochester, or beautiful historical buildings like the Colony Club in Detroit. Or maybe, your priority is a destination wedding! Whether that's across the state to the Castle Farms in Charlevoix or to your favorite vacation spot. Some couples love to compromise between their love for the barn and private look, but still want food and service taken care of. Zingerman's Cornman Farms, out in Dexter, is the perfect combination of the rustic barn, tent, and beautiful house.
Once your venue is set and your budget is organized, everything will fall into place. Remember to continue circling back to your budget! Many catering services charge 25% service fees and you can't forget to budget in a shuttle service that will send your guests from the ceremony to the reception. These little add ons will be an unpleasant surprise when rounding up your final fees a few days before the wedding.   As your wedding planner, we will guide you through the budget and additional costs that may incur so that you do not have surprises.
Happy Planning
Nicola