Congratulations to Eric and Didi on an truly colorful wedding at The Masonic Temple, downtown Detroit.  Both Eric and Didi originally from Michigan but now living out of state, asked Simply Brilliant Events to plan their special day.  Eric and Didi wanted to combine both their American and Nigerian heritage into one amazing day.
The day started with hair and make-up for all the ladies, mom's included!
Then there was the first look at Belle Isle. The anticipation….
 Time to relax after the first look with the bridesmaids. 
 The ceremony held at the chapel within the Detroit Masonic Temple, a very special place.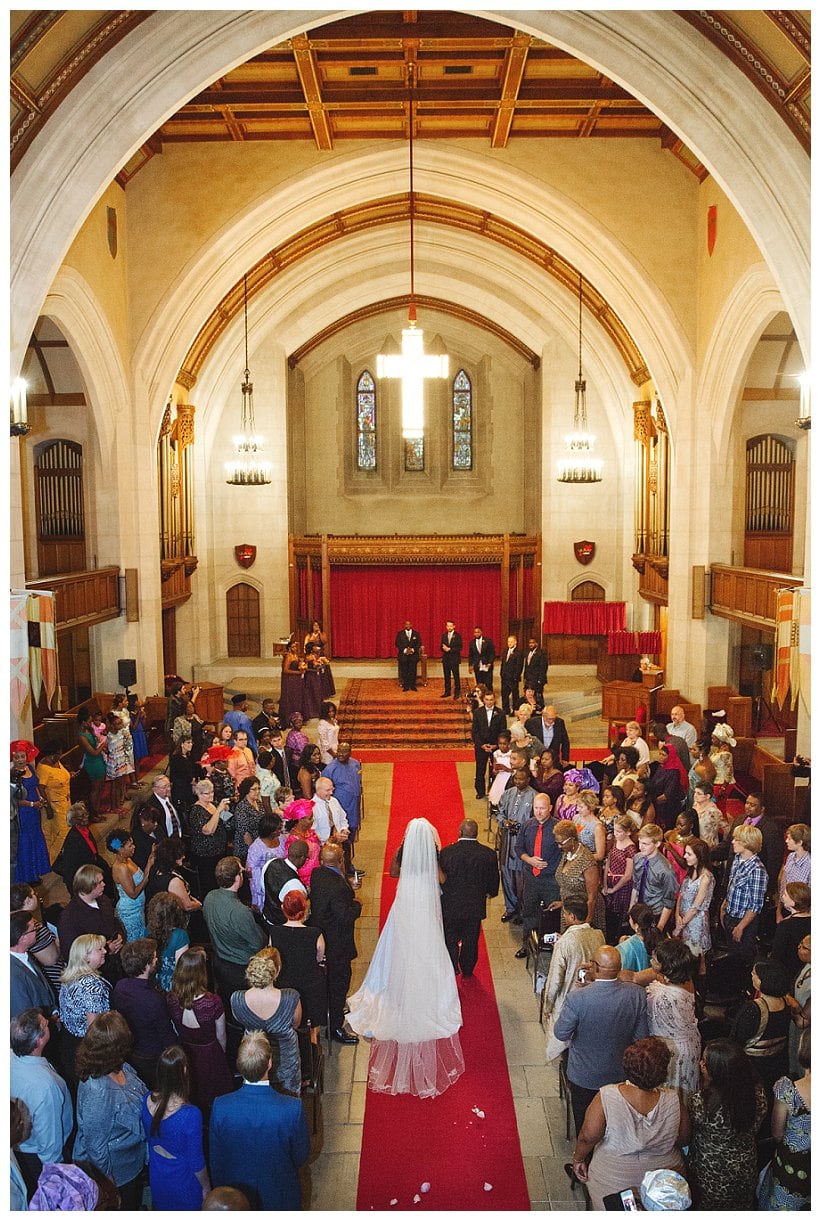 With the magic of lighting, linens and flowers the Fountain Ballroom became simply amazing, take a look at these images…
Adding many unique details, such as pins "I am loved", Malta, a traditional drink from Nigeria.  Also creating a lounge area for guests to relax in.  Instead of hiring in furniture, we just went "shopping" within the Masonic, selecting pieces of furniture to use.
The cake by Eric's mom not only looked amazing but tasted fabulous, it was for sure a showstopper.
Eric and Didi from the very beginning of planning this colorful day, wanted to combine both their American and Nigerian heritage.  This included dress changes from the traditional white wedding dress to the Nigerian clothes which not only the bride will change but her groom and the parents of both the bride and groom.  There were also many different entrances, with just the bride and groom, bride with the all the female members of the family such as the Aunts, Mothers and Grandmothers.
The day was truly special for Eric and Didi, congratulations!
A big thank you to all who is involved, from the great staff at The Detroit Masonic Temple, Leah Moss Photography, Ruby Slippers Design, The Lighting Guy and Fabulous Events Linens.