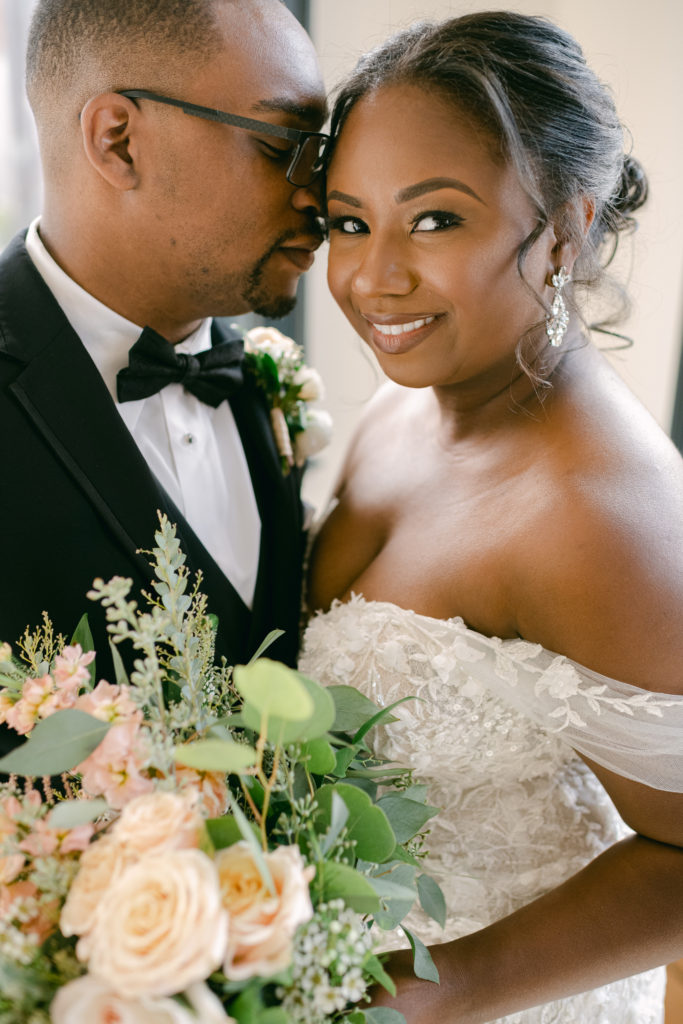 Looking for the perfect intimate wedding venue in the city of Detroit with beautiful gardens for your ceremony. The Whitney is the perfect intimate wedding venue.
COVID-19 has changed many wedding plans worldwide, Amerique and Karl were no exception.  Their original wedding plans had been at The War Memorial in May 2020 but as we know that all changed and we are living through a pandemic! They decided on a small intimate wedding in Detroit.
Intimate Wedding Ideas
But what they decide to is have a small intimate wedding at The Whitney with their closest family and friends. Later this year they will have a bigger celebration at Grosse Pointe War Memorial and I can't wait to celebrate with them.
But lets get back to their small intimate wedding at The Whitney.  The day started with Amerique and just a few of her original bridesmaids getting ready at The Shinola, with the lovely large widows that I always love as the windows let so much light in. Always good for great photography.
First Look at The Shinola
Amerique and Karl had decided to have their first look with Karl coming to Amerique at her suite.  Personally, I love First Looks, when a couple plan on a first look it just takes the pressure off the couple, they get to spend a very special date together all day long and I always see the bride and groom relax a little when they are together.  Which of course is how they should feel. First look are perfect for the larger or more small weddings.
After their first look and many photos later from the talented Amanda Dumouchelle owner of Inlyy.  Bride and Groom and the bridal party and family moved to the historical Whitney.  It is known as a Detroit iconic mansion.  The Whitney was originally the home to the family of lumber baron, David Whitney Jr, at the time he was the wealthiest man in Detroit.
The Wedding Ceremony
The ceremony was in the beautiful gardens with a string quartet playing as guests arrive and the fountain twinkling in the background.  Just perfect for Amerique and Karl to finally be husband and wife.
After the ceremony guests went inside to The Ghost Bar for cocktails and appetizers.  All the guests were seated in accordance with current rules and regulations which is works really well when the wedding is a more intimate wedding.  Amerique and Karl cut the cake and all the guests were seated for dinner.
Amerique and Karl had the loveliest of intimate weddings and I can't wait to celebrate again in November 2021 at The Grosse Point War Memorial.